Robert Frost
March 26, 1874–January 29, 1963
Born San Francisco, California, the son of a journalist. Family moved to New Hampshire in 1885 following father's death. Attended Dartmouth in fall 1892. Worked as schoolteacher, in woolen mill, and as newspaper reporter. Married Elinor White in 1895. Attended Harvard, 1897–99, before taking up poultry farming. Moved to England in 1912 and published poetry collections A Boy's Will (1913) and North of Boston (1914). Met Ezra Pound and William Butler Yeats; formed close friendship with English essayist and poet Edward Thomas. Returned to United States in 1915. Began teaching at Amherst in 1917 and at the Bread Loaf School of English in 1921; would also hold appointments at the University of Michigan and Harvard. Later collections included Mountain Interval (1916), Selected Poems (1923), New Hampshire (1923), West-Running Brook (1928). Collected Poems (1930), A Further Range (1936), A Witness Tree (1942), Steeple Bush (1947), and In the Clearing (1962). Poetry Consultant to the Library of Congress, 1958–59. Recited his poem "The Gift Outright" at the inauguration ceremony of John F. Kennedy in 1961. Visited Russia in 1962. Awarded Bollingen Prize shortly before his death in Boston.
"They sent him back to her. The letter came
Saying... And she could have him. And before
She could be sure there was no hidden ill
Under the formal writing, he was in her sight,
Living. They gave him back to her alive
How else? They are not known to send the dead"
"Not to Keep," 1917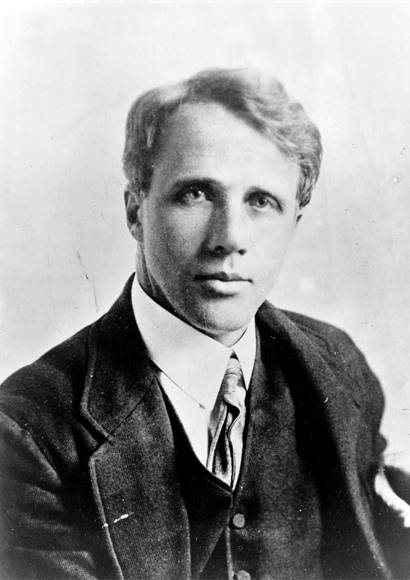 Image credit: Robert Frost, head-and-shoulders portrait, facing front, 1910-1920.(Library of Congress)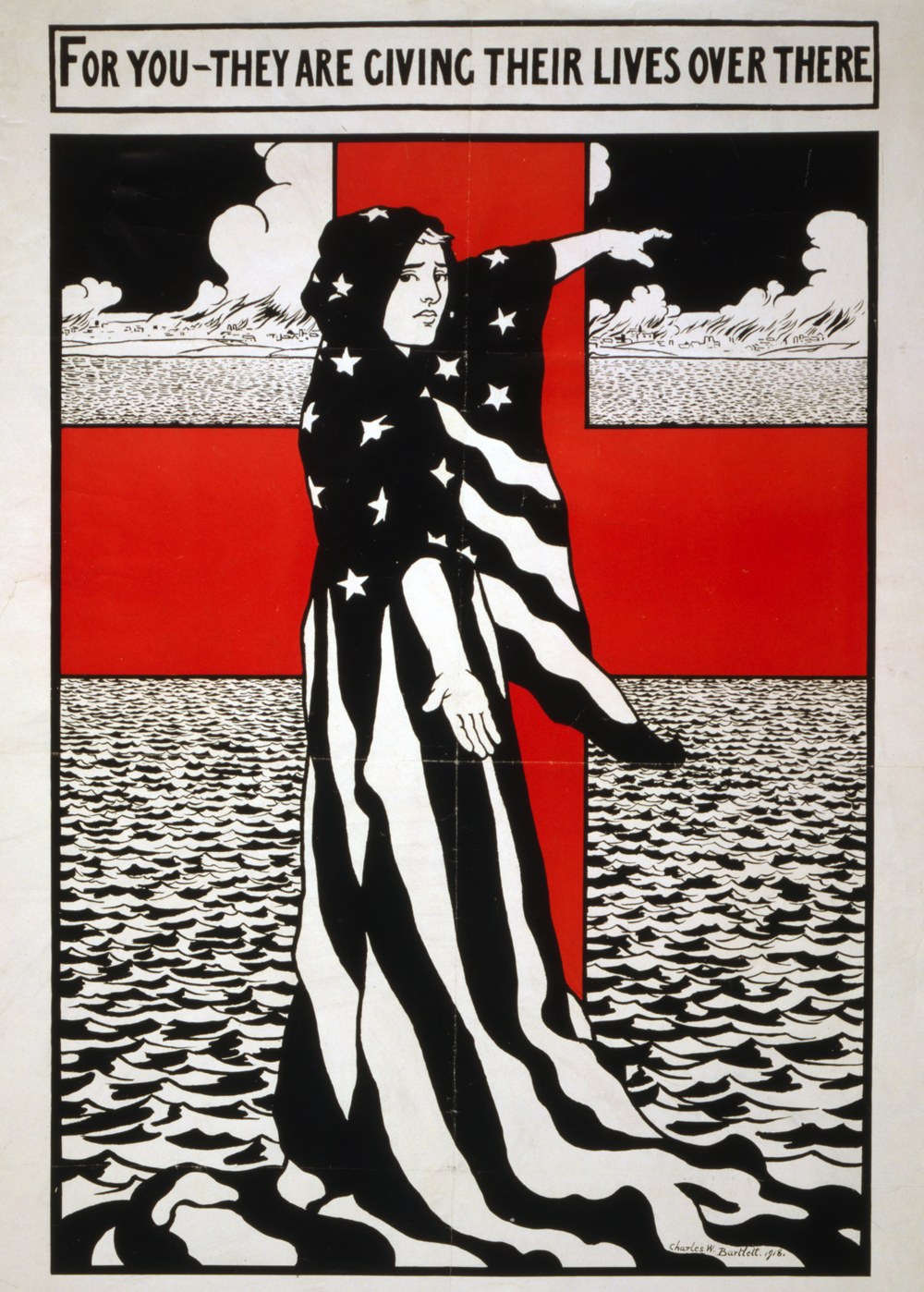 Image credit: Detail from For you - they are giving their lives over there, Charles W. Bartlett, artist, 1918. (Library of Congress)